AKRONE C-02 – Automatic 300m Diver Watch
The project was presented at the beginning of 2020. Certain options and aesthetic points have evolved during the development of the project. (Pictures are not contractual.)

Akrone is the story of 3 friends from Brittany who, in 2014, decided to shake up watchmaking with top-of-the-range, aesthetic, conscientious French watches at a fair and justified price.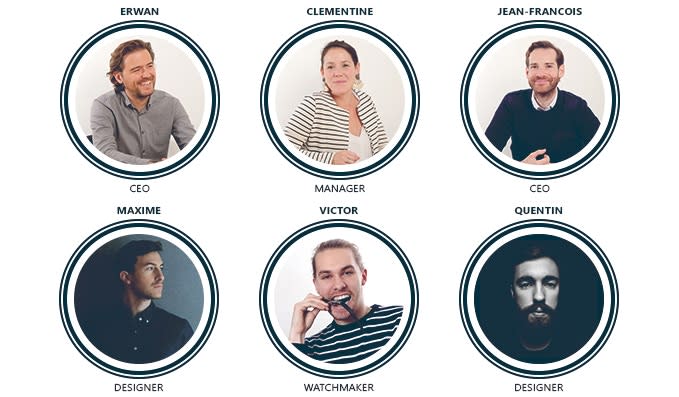 We have taken the best from watchmaking: the mechanical automatic movement. No batteries! They're polluting the environment. No digital display! Those are overrated. A watch that works thanks to the wrist movements of the one that wears it, therefore totally autonomous, with a fluid hand and a crown with a sleek design, that's the Akrone watch!
Akrone is also a French company, which develops their products while respecting French know-how. We have integrated into our team Victor, our watchmaker, who studied in the different watchmaking schools in the region. He will make sure that your watch is properly assembled and that it runs smoothly. In addition, he will take care of after-sales service throughout the world.

We have a depth diving France Record and also been certifying some ouf our watches with French Chronometer specs

These past few years we had various article and blog talking about us , if you want to read some of them, please go to our website.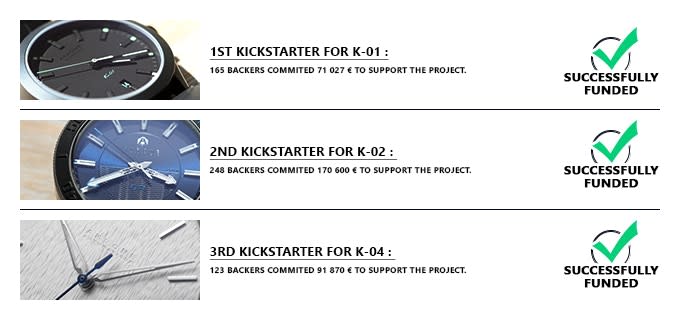 Once a week we will hold a live interaction where you can ask us your questions about the Indiegogo campaign, the company but also the models!






Since the beginning of AKRONE , we always wanted to propose our own design with our own ideas. Each time we imagine something different so our customers dont get the same watch than the others .
For a project  so important to us (making a new diver after the success of our K-02), the main idea was to include a KRAKEN in the project, as if this creature was part of the watch . Thats the reason why you will discover the Kraken a bit on the dial , the case back and the buckle of the metal band .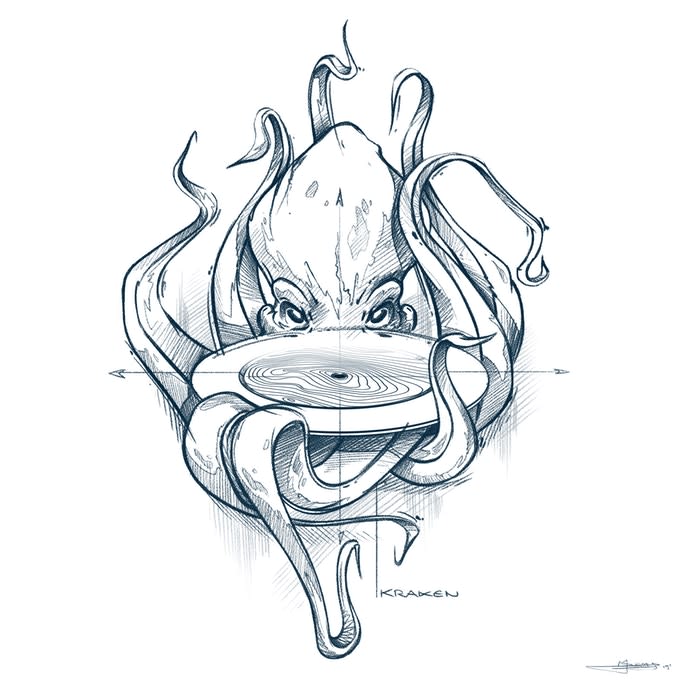 The dial is an amazing piece with lots of details, that you can discover on different levels : 2 layers , with the seabed map on the lower part , and the upper part with different finish ( smoke, brushed, matte) and applied indexes looks amazing .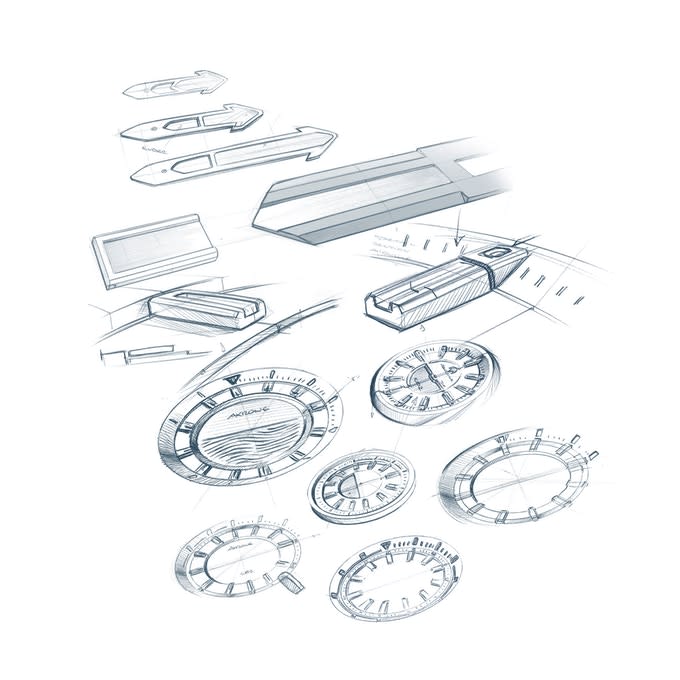 First sketches around the dial : we wanted to keep the idea of "diving" into the watch
Hands as well were a real challenge as we wanted them to reflect a lot of light and the fact that they are brushed on the top and polished on the side is really stunning.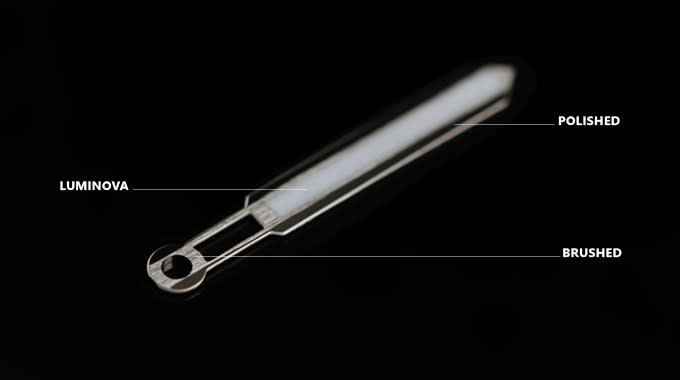 We developed  a turning bezel for the C-02 with two type of function . You can either measure the minutes, for diving for example or hours on a 12H second time zone.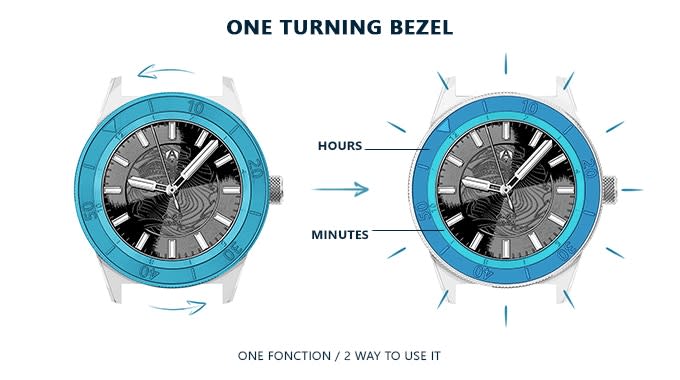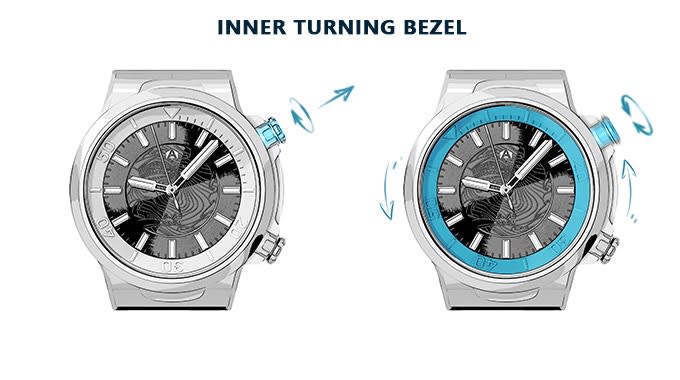 The C-02 and the C-02 Compressor were first created in the framework of collaborations with units of the French Army. They were developed according to strict criteria, meeting the specifications of each unit.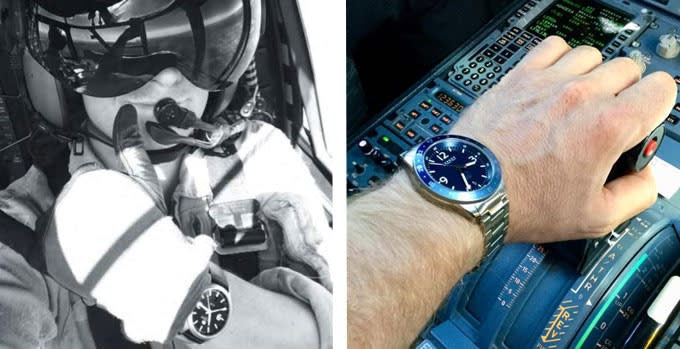 From these professional projects, our public versions were born. We have developed them while keeping the same specificities as for the professional models. The watches that you will discover here, are differentiated by different colors and inserts.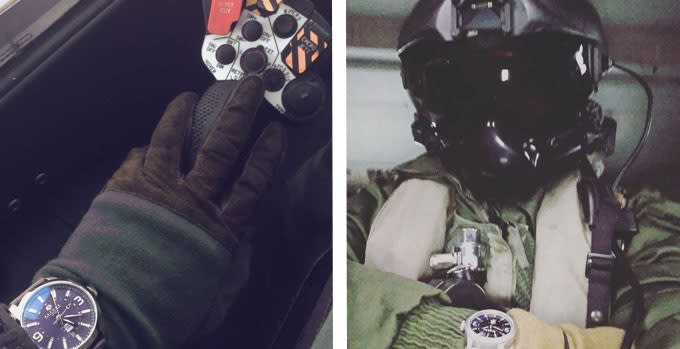 We started to collaborate with this crazy diver, in 2016 with our K-02 and the Depth record at -267m. Since, Frederic Swierczynski never stopped working with us on projects like our K-02 REDLAKE and now this new C-02 project. We are very proud to see our watches in all his amazing expeditions, and we will continue to follow him around the world 😉 . Fred is also working with the well known COMEX, so we plan to test our C-02 in the worst environnement with their help , stay tuned !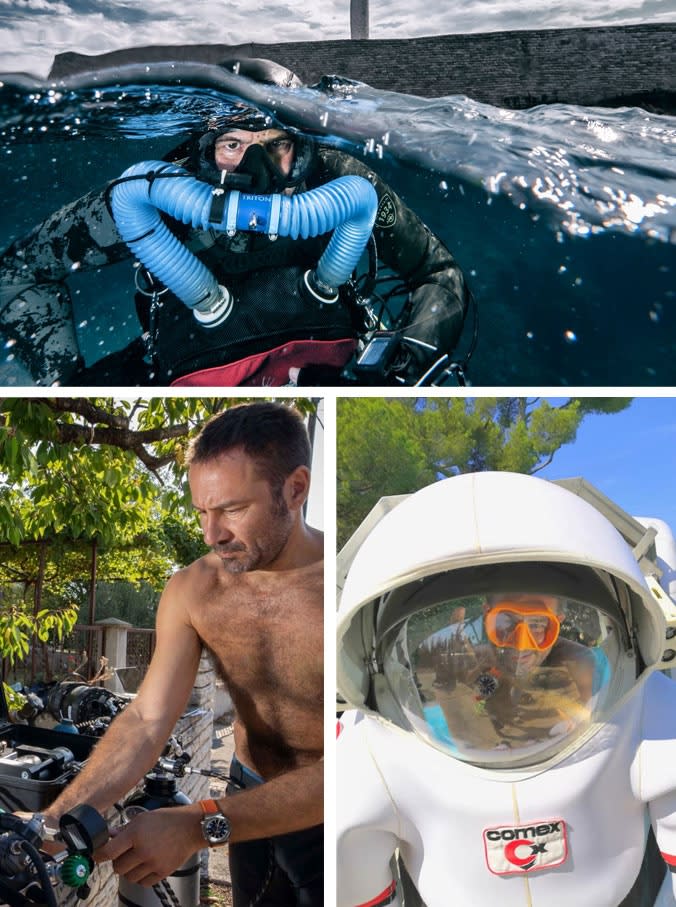 8 Versions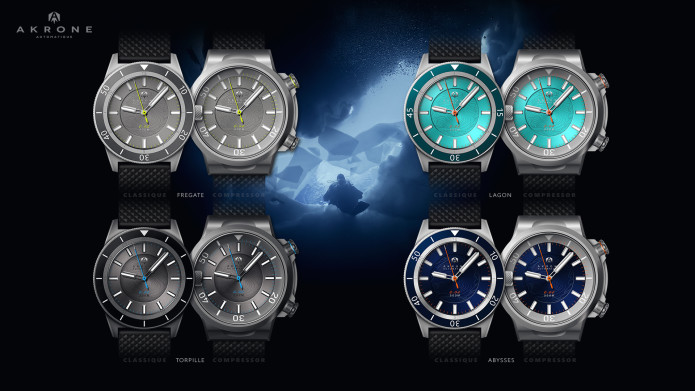 All the models you can choose to order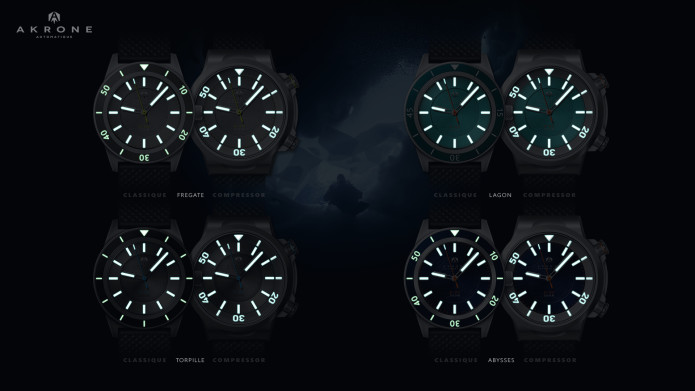 Lumeshot of all the version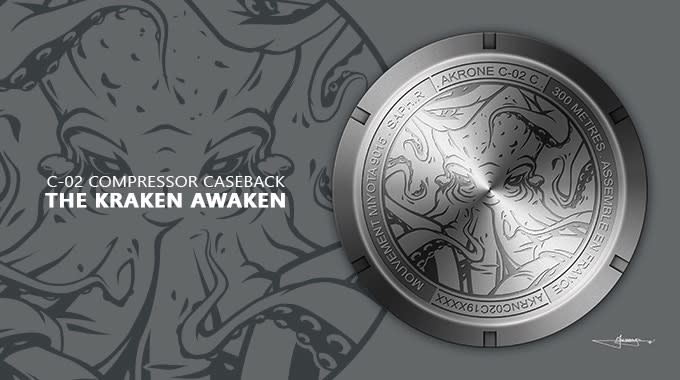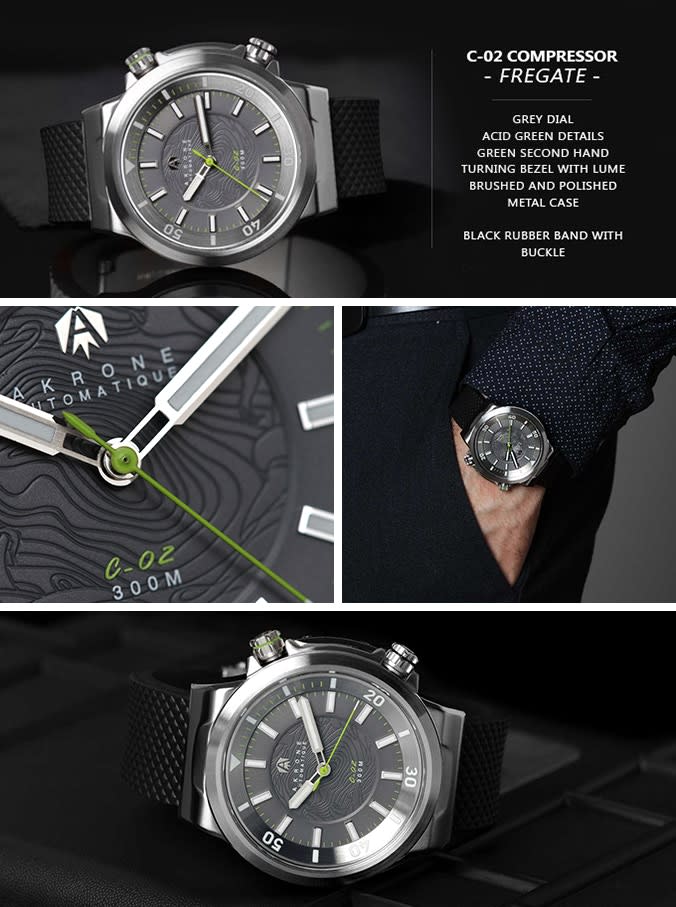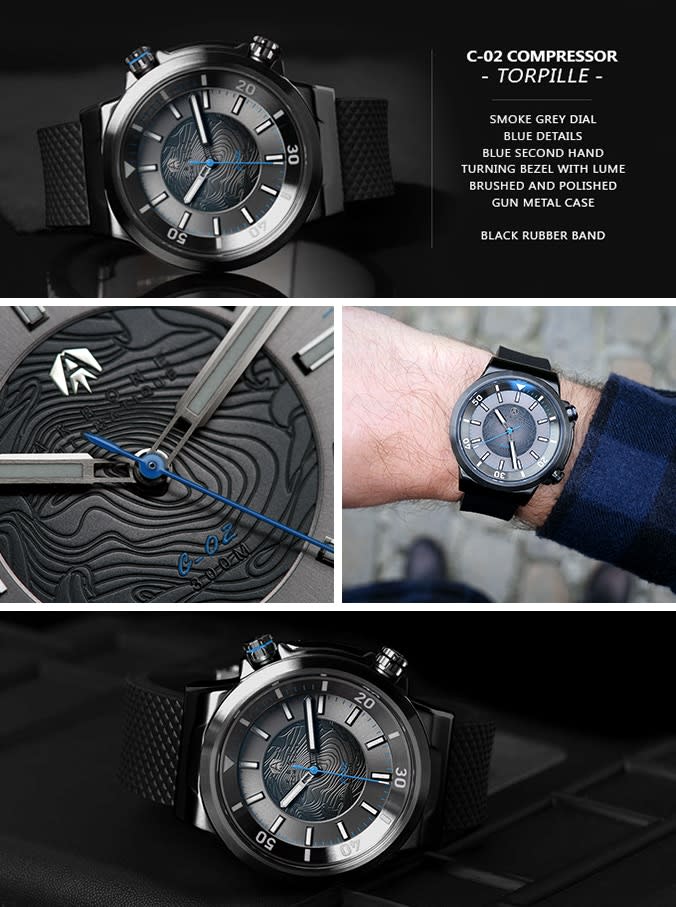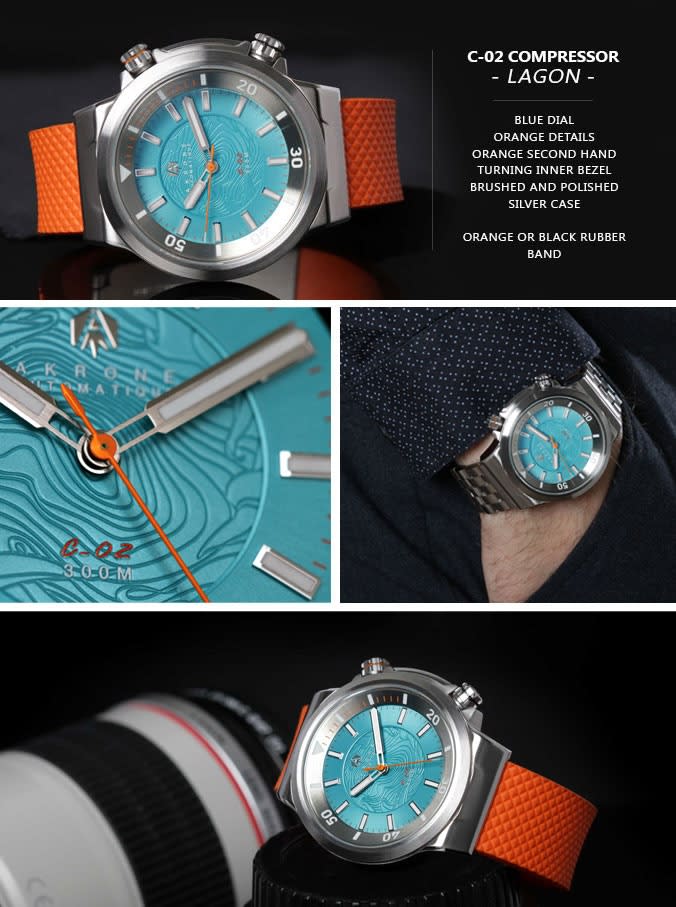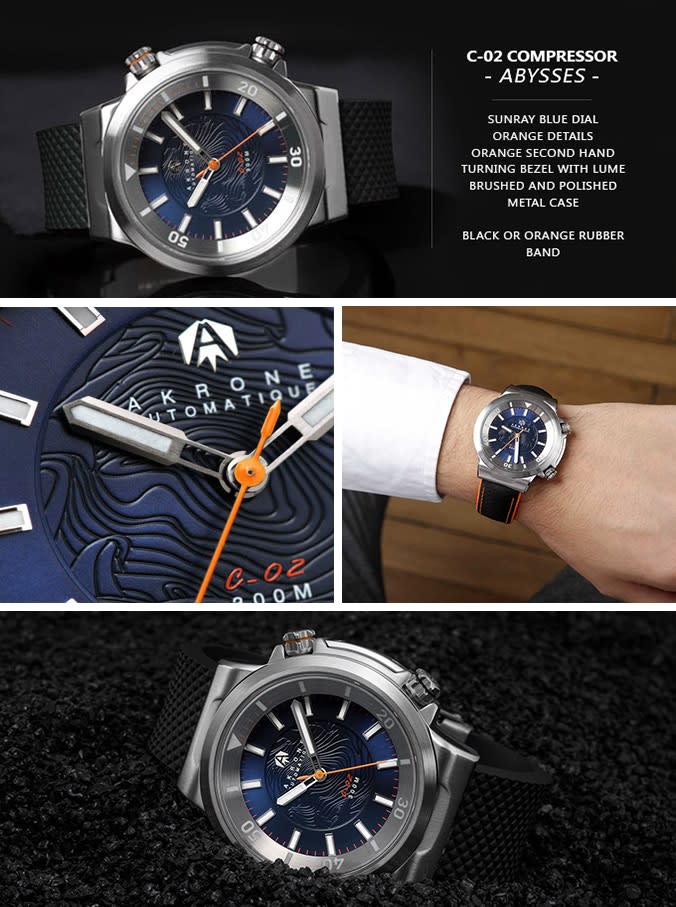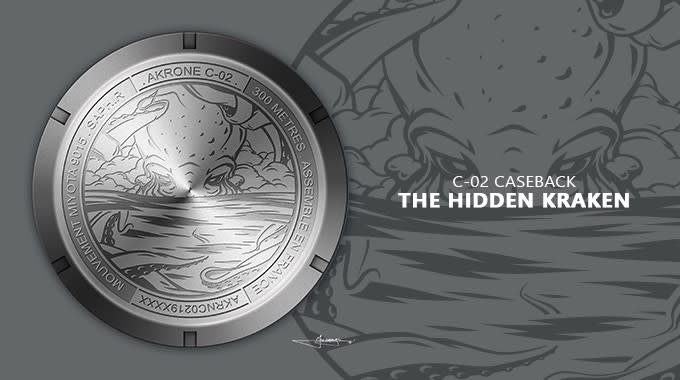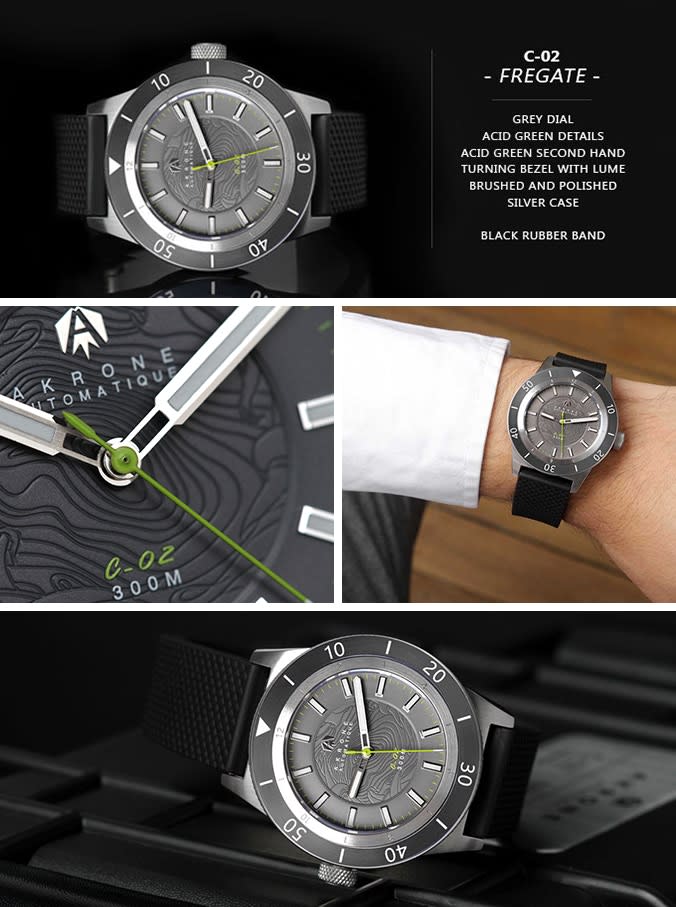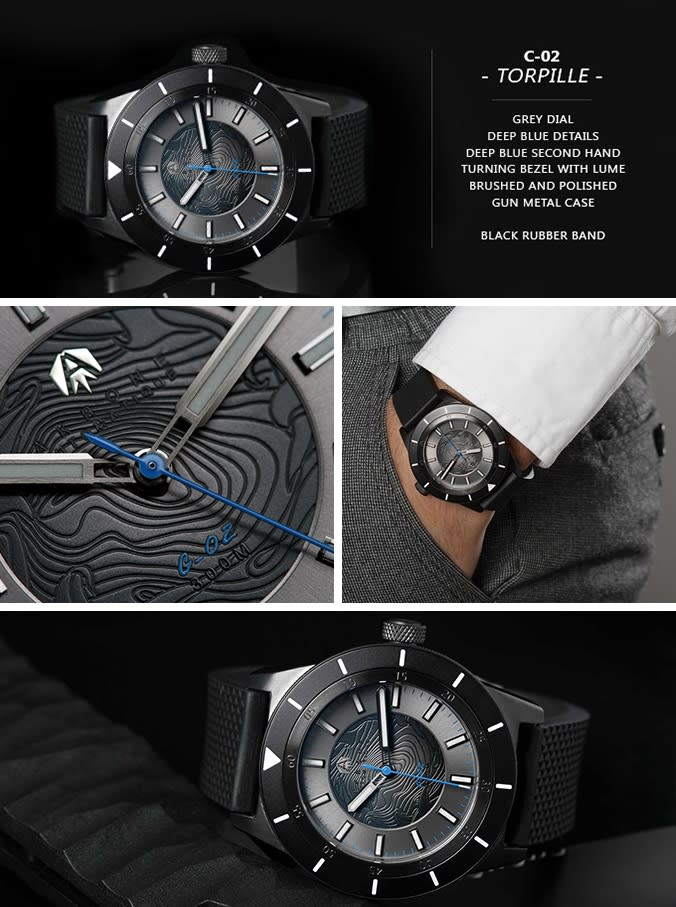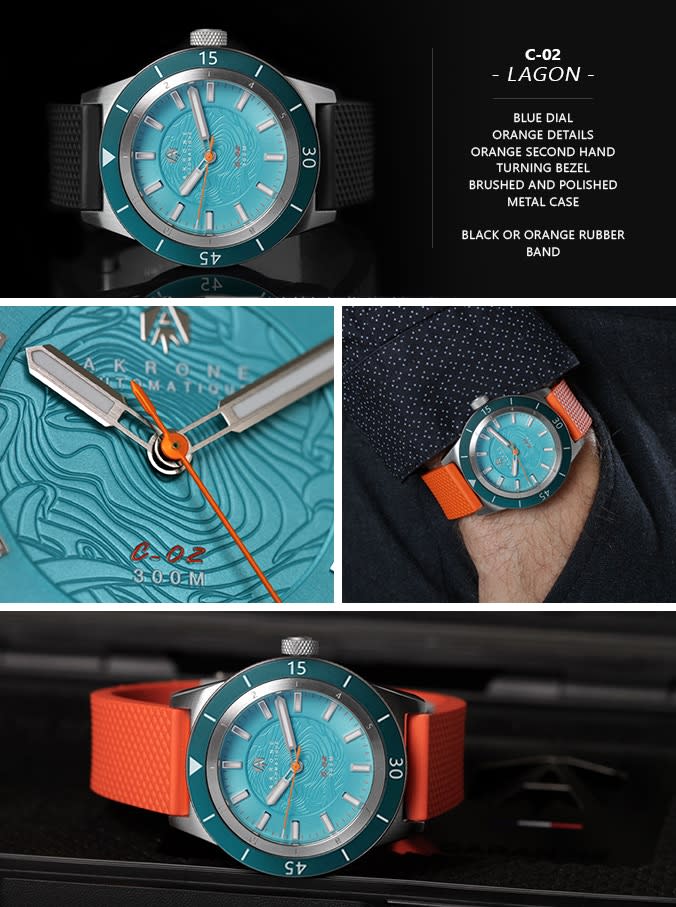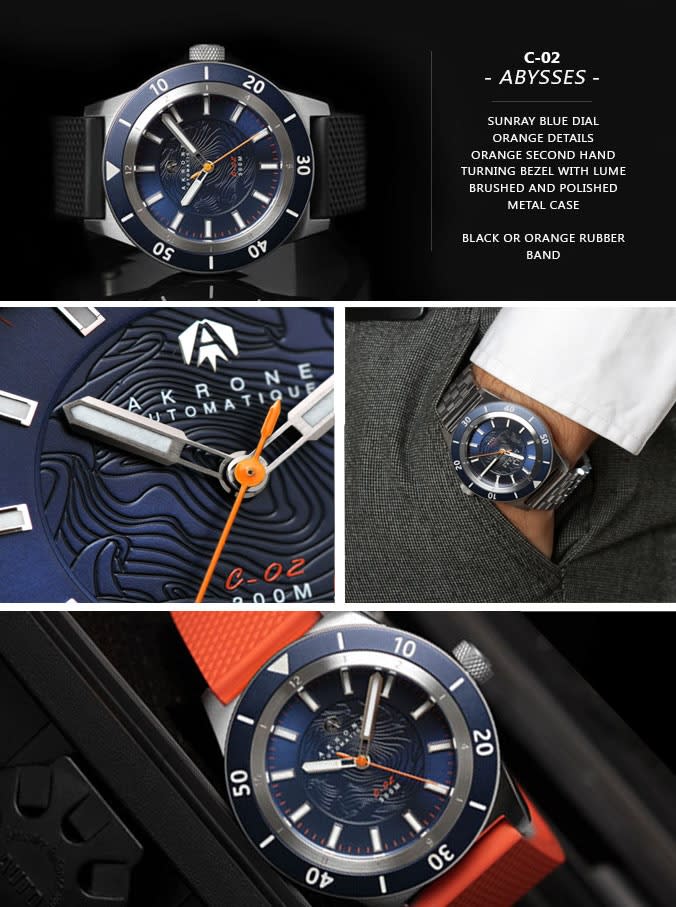 Always wanted to wear a watch with the crown on the other side ? Maybe because you are left handed or just dont like the crown hurting your hand ?
As we assembled each piece in our workshop, we offer this option for FREE ! just let us know if you want a regular or lefty at the end of your pledge.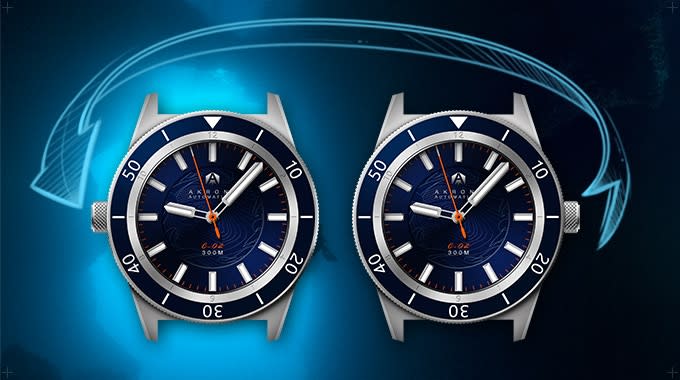 Reverse crown "Lefty option"


C-02 and C-02 Compressor share some specs . And just below you can find what's different between these 2 versions .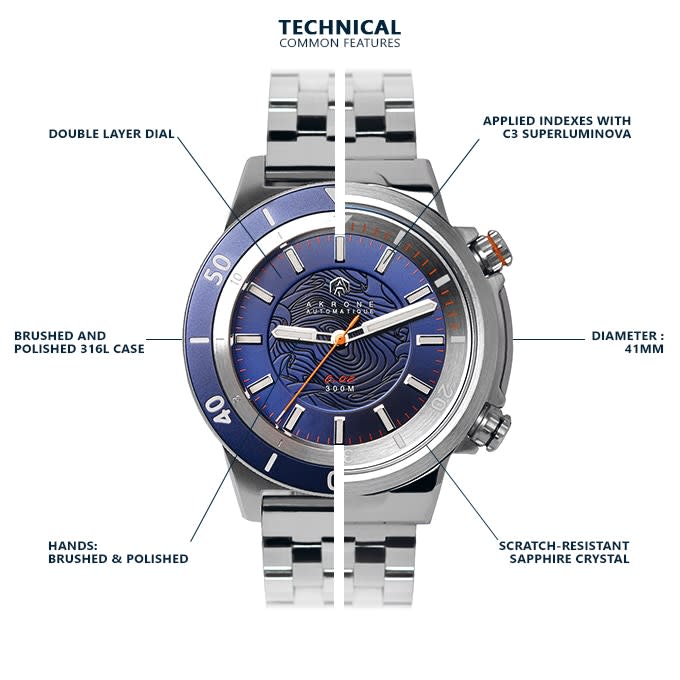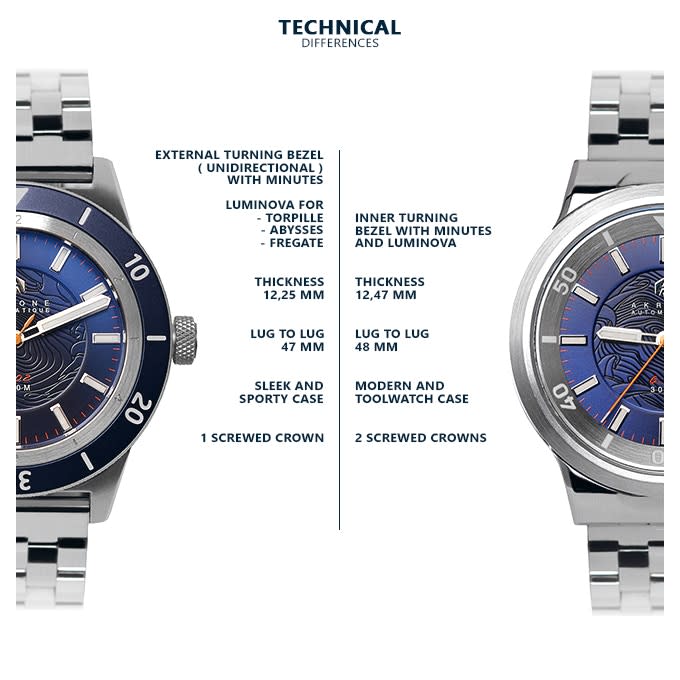 offre bracelet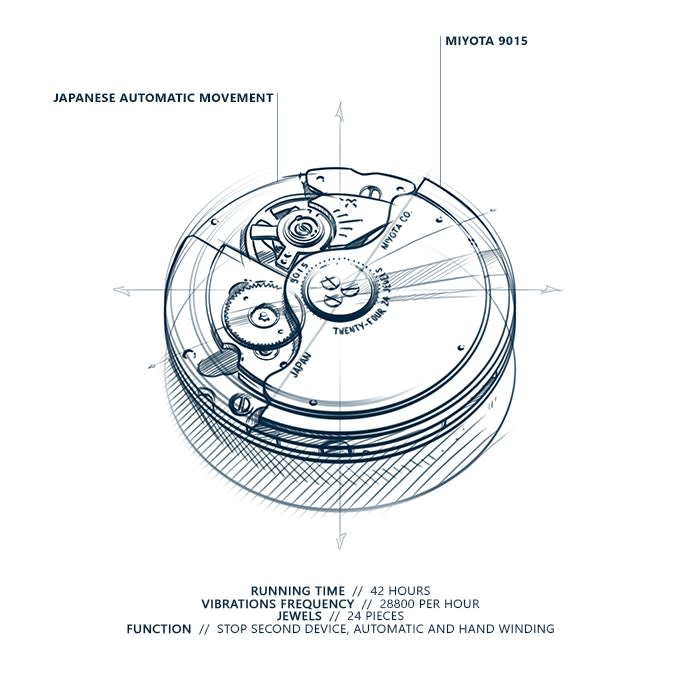 We're very attached to traditional watchmaking, which is why we wanted to equip this model with a Miyota Japanese automatic movement that is widely recognized in the watchmaking world and used by many brands. The 9015 movement is a reliable, precise and beautifully decorated premium mechanism.

Your watch will come with a rubber band , right out of the box ! This is perfect for your everyday activities but we tought it would be even better to work on a metal band . We decided to go  with a Ingénieur metal band with deployant buckle. Brushed and polished it just looks amazing !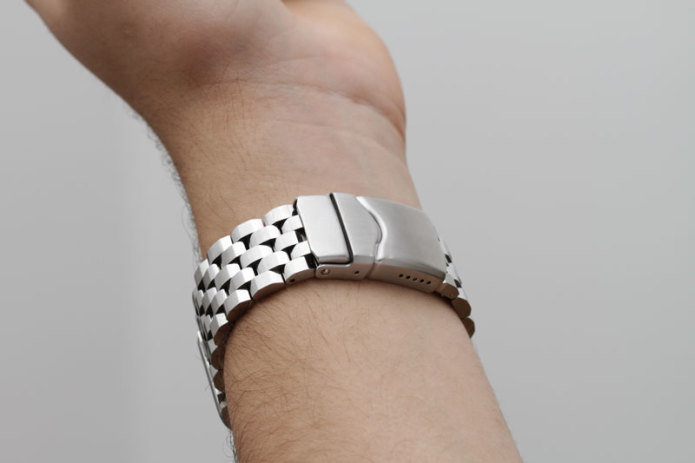 It will fit perfectly any type of wrists . You can add to your order.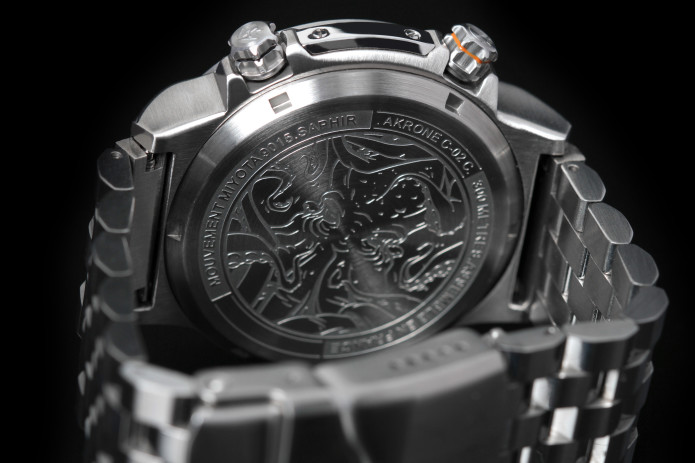 Our watches are assembled in France, adjusted by Victor, our watchmaker, to ensure a high standard of quality within our workshops.

What do you get in your package ? Well you will receive the watch in a beautiful water resistant case , with your rubber strap, buckle , warranty card, test results of the watch made by Victor and 1 tool to change your strap .
non-contractual photos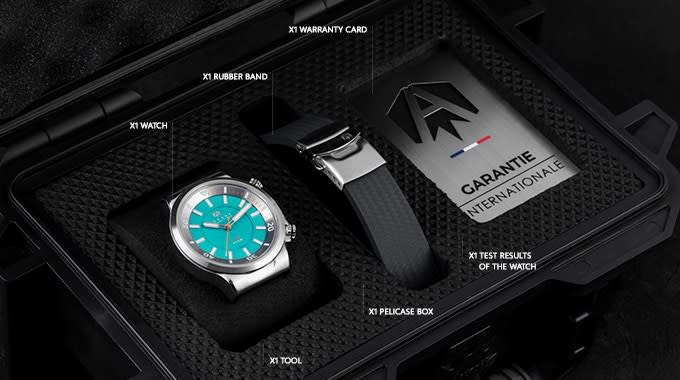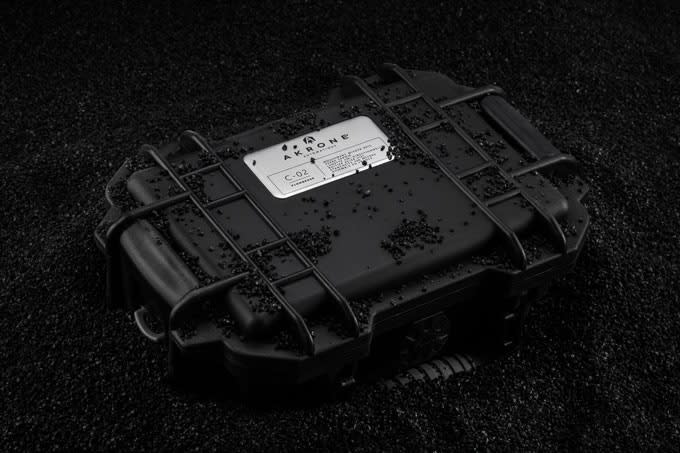 Choose your Rewards just below, and be aware that if you are living outside UE, you will be able to order without our VAT. But keep in mind you might pay your own country taxes and VAT.
Price C-02 compressor : 650 euros with VAT
Price C-02 : 499 euros with VAT

The C-02 and the C-02 Compressor were first created in the framework of collaborations with units of the French Army. They were developed according to strict criteria, meeting the specifications of each unit.
Getting involved in a project like this was a dream for us. This is why we have decided, in partnership with the Cross (Regional Operational Centres for Surveillance and Rescue) which carry out maritime safety missions, to donate 15€ per "cross" watch sold to a french charity that protect oceans.This is a way for us to support a cause that has an important function in our world. And it seemed opportune, in presenting our new divers' watches, to realize this partnership by offering a "cross" edition.
https://www.akrone.fr/en/produit/c-02-cross/
The "Sonar" edition is an interesting project as well. In the beginning we didn't plan to make a public version on this French Commandos Special we are already making. But all the team here was really happy with the results of the drawings so we decided to include this version in the offer.
Dial is a Green sunray color with Gilt touch of color. The second hand is in gilt (like gold) color as well.
https://www.akrone.fr/en/montres-realisees-pour-larmee-francaise/

With this timeline we expect to deliver the first watches for the end of this summer. Please note that C-02 Compressor might arrive a bit before than C-02.


We are very confident with what we make and AKRONE watches are guaranteed 3 years. Our main asset, is that we do it here in our workshop, and Victor is a "master" to figure out whats going on with a watch !